Your life insurance need calculator
Let's take a moment to think about your goals and needs.

This short exercise will help you estimate your life insurance need. Exact numbers are not required. Round "ballpark" numbers are sufficient. This calculator is meant to estimate coverage for a single life. Run the calculator a second time to estimate life insurance need for a spouse or partner.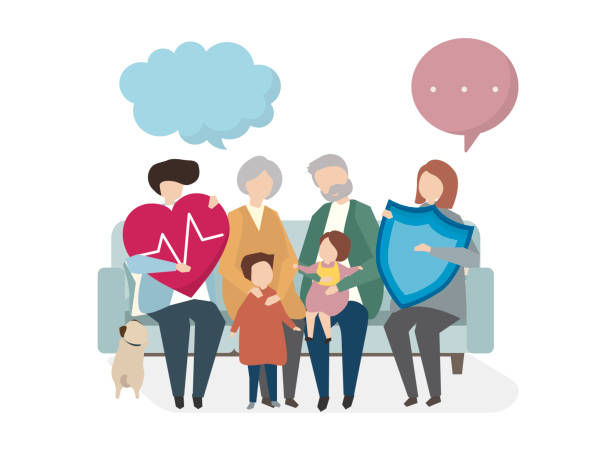 Indexed Universal Life Insurance
Indexed universal life (IUL) insurance policies can help you to build wealth while leaving behind a death benefit for your loved ones. These policies put a portion of the policyholder's premium payments toward annual renewable term life insurance, with the remainder added to the cash value of the policy after fees are deducted. On a monthly or annual basis, the cash value is credited with interest based on increases in an equity index.
Indexed universal life (IUL) insurance policies provide greater upside potential, flexibility, and tax-free gains.
This type of life insurance offers permanent coverage as long as premiums are paid.
Some of the drawbacks include caps on returns and no guarantees as to the premium amounts or market returns.
An IUL policy may be canceled if you stop paying premiums.
In general, these policies are best for those with a large up-front investment who are seeking options for a tax-free retirement.
Universal life insurance
Universal life insurance is another permanent life insurance option, so it provides coverage for your entire life as long as the premiums are paid. It's sometimes called adjustable life insurance because it offers more flexibility than a whole life policy. For example, universal life policies allow you to increase or decrease your death benefit and even adjust or skip your monthly premium (within certain limits).
As with whole life, a universal life policy has a savings component that grows and allows for borrowing. However, a universal life policy works differently than a whole life policy in two key ways:
The interest rate for a universal life policy's cash value is not fixed. You'll have a guaranteed minimum interest rate, but in general, the rate at which your cash value builds can change over time based on market conditions.
Your universal life policy's cash value can eventually grow and result in a zero-cost policy, in which all premiums are paid from the built-up value.
Term life insurance
Term life insurance is generally more affordable than permanent life insurance. It provides coverage for a set number of years, paying out as long as your policy hasn't expired and you've paid the premiums. You can lock in your rate for the entire term period, which makes budgeting and planning easier.
At the end of the term period, and based on the product options available, you may be able to renew your policy at an adjusted rate. However, you can typically only renew a term life policy on a year-to-year basis — not for another term period. Your new rate will be based on your age and health at the time of renewal, and you may or may not need a medical exam to obtain coverage. You may also be able to convert your term life policy to whole life at the end of your term.
Whole life insurance
As a type of permanent life insurance, whole life insurance provides coverage for your entire lifetime, paying your benefit no matter when you pass away — as long as you keep paying your bill. Whole life insurance also includes a savings component that a portion of your premium will pay into. The savings component has a fixed interest rate that builds cash value over time, which is part of the reason whole life policies typically cost more than term life policies with similar coverage.
The cash value of your policy won't affect the death benefit paid out upon your passing. However, if it grows to equal your death benefit amount by the time you're a set age (usually 100 or 120), your insurer will terminate your policy and pay out the coverage amount.
If you're not banking on living to 100, you can choose to withdraw a portion of cash value funds as a life insurance loan. There's typically no credit check required and a minimal loan approval process. You can pay back the loan with interest, or if you pass away before returning the funds, the remaining loan amount and interest will be withdrawn from the payout to your beneficiaries.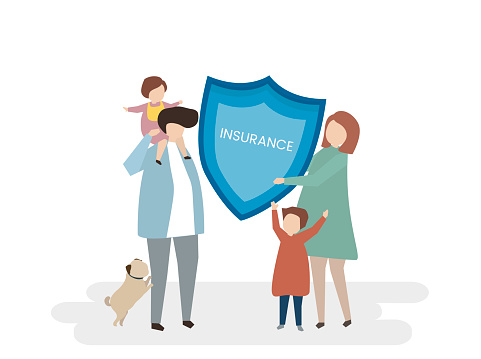 More than half of Americans overestimate the cost of life insurance by 3 times, according to LIMRA's Facts About Life 2021. And nearly 42% say their household would face financial hardship within six months if a wage earner died unexpectedly. Life insurance can be an affordable way to protect your loved ones from debilitating financial stress.